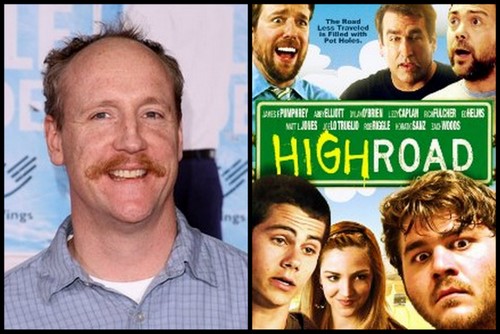 Matt Walsh is a longtime MaxFun hero. He was a founding member of the Upright Citizens Brigade and has performed in a wide range of popular comedy features including The Hangover, Due Date,and Old School. He also has an impressive resume in television comedy including a turn as a correspondent on The Daily Show and stints on many of our favorite shows, including Community, Children's Hospital, Human Giant, Apt. 2F, Reno 911 and, of course, the Upright Citizens Brigade.
As his resume suggests, he is one of the top improvisational talents working today.
Most recently, Walsh made his directorial debut with the movie High Road. The film is composed of largely improvised dialogue and features a cast of top comedic talents including Ed Helms, Joe Lo Truglio, Rob Riggle, Horatio Sanz, Lizzy Caplan, Abby Elliott, and Andrew Daly. It's a very funny and clever coming-of-age road picture that I know our listeners will love. It's available now on DVD and digitally on iTunes.
Last week, Walsh took a few minutes out of his schedule to talk with me about the film.
Read More on Maximum Fun ⇢