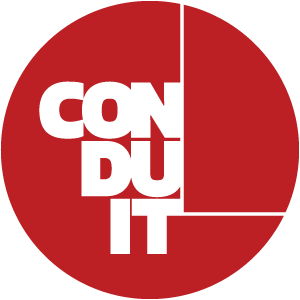 Sales & Marketing
Learn more at Conduit
Conduit is our sister company, serving as the bridge between filmmakers and distribution. We bring our experience and industry connections to the table where they are most needed, in whatever capacity you prefer, with the ultimate goal of finding the right buyer.
Conduit is the best way to attach experienced Producers with real credits and connections to your project while retaining control of the entire process. If you're interested, get in touch.
---
Because of our background in development, production, and sales, we provide value at any stage in the process:
Script: We guide you and your story toward what agencies and distributors are looking for.
Financing: Investor relations is an art, and we're well-versed in keeping them happy.
Casting: Distributors and foreign buyers look for specifics, and we can deliver the insight to cast the right people for the right offer.
Production: We know how to get the most value out of an indie budget, advising on what corners to cut and what potholes to avoid.
Post: We help you protect the integrity of your concept while making the most of your budget.
Delivery: We've been down this road many times, and know what can be negotiated and how to save on the rest.
We have developed specific services that provide maximum impact throughout the project:
Strategy: Shaping the project toward profitability by evaluating pre-sales, market conditions, and concept.
Marketing: Building reputable business plans and marketing presentations, for investors, festivals, and distributors.
Production: Consulting on production, budget, and on-set concerns.
Connections: Bringing agencies, casting, crew, and festival contacts to filmmakers.
Sales: We have an extensive network of distribution contacts across the industry.
If you have a finished project, or you're in post and need help getting to the finish line, contact us for more information.